The Bank for a Changing World
BNP Paribas is a worldwide leader in sustainable finance and is committed to foster sustainable social and economic development across businesses, operations and communities including achievement of net zero emissions and the UN Sustainable Development Goals.
We have been acknowledged as "World's Best Bank for Sustainable Finance", "World's Best Bank for ESG Data and Technology" and "World's Best Bank for the Public Sector" at the Euromoney Global Awards 2021.
As the bank for the changing world, BNP Paribas understands that the impact of climate change and changing social and consumer expectations are transforming business. Hence,we work with corporates and institutions to bridge the gap between the companies that know they must transform to secure their long-term prosperity and the investors who now factor sustainability into their returns.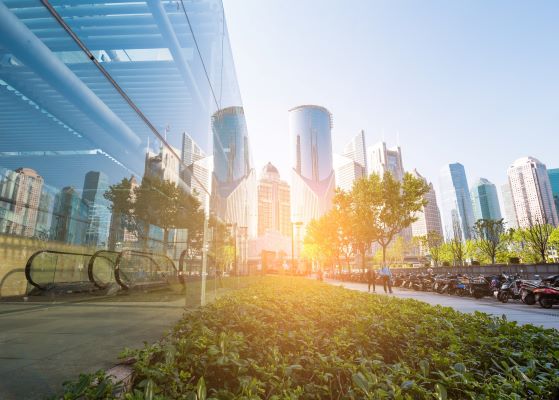 With sustainable finance and investment embedded across every business that operates under the Group, we offer investors products and services that make an actual difference to the economy. These products broadly range across:
• Financing the real economy and the positive impact that flows therefrom.

• Socially responsible investment and sustainable finance.

• Support for energy transition.

• Support for entrepreneurship and young talent.

• Consideration of the needs of local ecosystems, regions and communities, where we are active.
Learn more about our Sustainable Future Forum.
Making International Finance Locally Accessible
In India, guided by the four pillars of – The Economy, Our People, The Community and The Environment we helped Shriram Transport Finance Company Limited deliver loans to an underserved population of second-hand vehicle buyers with low-cost financing from international capital markets.
Small loans, big dreams – BNP Paribas CIB
Establishing Strategic Partnerships with Key Stakeholders
To encourage its principles of sustainability and giving back to the community, BNP Paribas goes above and beyond to forge strategic partnerships through instituting new initiatives, participating in significant transactions or signing agreements that promote and aligns with the sustainable development goals that it believes in.