BNP Paribas delivers customised front to back office securities solutions to asset managers, asset gatherers, asset owners, issuers and financial intermediaries from offices in Hong Kong, Singapore, Japan, China, India, Australia and New Zealand. Through our extensive network, multi asset class expertise and continuous investment in new technologies, we help our clients realise their investment opportunities around the world.
The key differentiating factors that make BNP Paribas Securities Services India stand out as a custodian bank.
One stop shop solution with comprehensive service offerings for FPIs, FDIs and Alternative funds (both global and local)
Global customized systems & technology for local requirements
Focus on direct FPIs – key markets being Europe, Australia, US
We combine international service standards with local experience and insights to give best-in-class solutions for international investors.
End to End Service capabilities with quick onboarding experience
Comprehensive service offering local custody to foreign investors
Bespoke, seamless and efficient solutions for clients
Track record for speedy and accurate on-boarding
Extensive experience migrating more than 300 accounts
Seamless client service backed by a dedicated team
Dedicated client service managers with a quick response time
Excellent support during working hours
Received a full score of 7 in the latest Global Custody Survey report, above our peer custodians in Client Services.
We have also received very positive scores in our local client satisfaction survey for 2020
Market intelligence, advocacy backed by strong systems and technology
Strong local expertise and relationships with regulators and intermediaries
We keep you regularly updated of local market changes
Globally-connected platform customised for local requirements
Highly automated and an industry leader in straight-through processing (STP) rates (over 99.9%)
ATTENTION INVESTORS:
"Prevent Unauthorised Transactions in your demat / trading account —> Update your Mobile Number/ email Id with your stock broker / Depository Participant. Receive information of your transactions directly from Exchanges on your mobile / email at the end of day and alerts on your registered mobile for all debits and other important transactions in your demat account directly from NSDL/CDSL on the same day." – Issued in the interest of investors.
KYC is one time exercise while dealing in securities markets – once KYC is done through a SEBI registered intermediary (broker, DP, Mutual Fund etc.), you need not undergo the same process again when you approach another intermediary.
No need to issue cheques by investors while subscribing to IPO. Just write the bank account number and sign in the application form to authorise your bank to make payment in case of allotment. No worries for refund as the money remains in investor's account.
Our Awards
BNP Paribas Securities Services India has been awarded for the category of 'Outstanding Performance – APAC' during the Global Custodian magazine's Leaders in Custody Week 2021.
Agent Banks in Emerging Markets Survey Results 2020 – Category Outperformer in all markets, with scores above the Global average in all 11 categories.
Ranked 1st in Global Investor Sub Custodian Survey (unweighted category) – 2020 and 2017.
Rated as a top performer in the Primary Market Segment (Equity – IPO/ FPO Bids – Custody Banks) FY 2018-19 by the Bombay Stock Exchange, India's oldest and largest stock exchange
India's masterclass in winning over Foreign Portfolio Investors. Foreign investors have played a vital role in the growth of India's capital markets in the past two decades, cementing the country's reputation as one of the world's most attractive investment destinations. Click on the link below to find out on what are the steps taken to make further improvements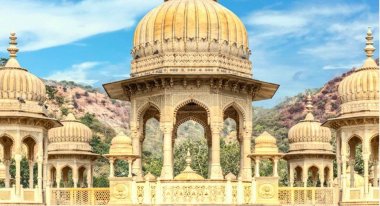 Click below to access some of our reports/newsletter